SHOULD YOU DO YOUR PPC MANAGEMENT YOURSELF?
Why should you hire a PPC (Pay-Per-Click) expert when you can do your own PPC management? It's for the same reason you hire a professional accountant to do your taxes. Sure you can do them yourself, but who wants to do that!
We all know we do not have the time and expertise to do them as efficiently and expertly as a good accountant can. You want the best results possible, not a poorly prepared tax statement that could land you an IRS audit! Well, the same reasoning applies to online ppc marketing.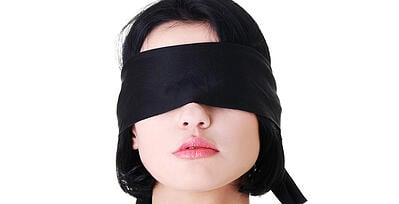 Even if you know how to write powerful ad copy, lumping it in with the others and hoping for the best won't help you draw attention and compel people to click on it. To achieve the results you expect, you must team up with an experienced AdWords specialist who knows everything about PPC campaign management.
Pay per Click Management
PPC ads provide an excellent opportunity to connect with potential prospects exactly when they're looking for specific information or products. Although paid search marketing is incredibly useful, bringing in the traffic you need to grow your business, it's NOT easy.
If you believe that throwing an ad somewhere on the Internet will help you boost revenue, you're wrong. Many business owners who did this ended up with a slimmer advertising budget and less impressive profit. There's a big difference between traffic and revenue.
Throwing your hard-earned money into campaigns, ad groups and keywords that generate traffic, does not mean a greater revenue stream. You need to the difference and what to do when issues arise. If this isn't a good enough reason to outsource your PPC activity to an AdWords specialist, review the following sections to see if you're up to the task.
PPC Terminology
Although advertised as user friendly, PPC advertising includes terms that beginners may not understand, such as accelerated ad delivery, ad auction, ad rationing, CPA, CPC, CPM, average position, quality score, etc. Key terms like "Google Search," "Remarketing," and "Google Display Network," can influence you PPC campaigns. For example, the "Google Display Network," allows you to choose the most relevant websites for your business so that you can reach your target audience without too much hassle. Without understanding the impact that "Google Display Network" can have on your campaigns, could cause you to run out of budget real fast with little results.

Keyword Research
Effective keyword research and analysis is the foundation of a successful ad campaign. With the help of advanced analytics tools, PPC experts are able to select the most appropriate topics for campaigns, create seed lists of starting keywords, refine these lists, and then develop ad campaigns around them. By using these tools to analyze keywords, ads and campaigns, experts can also identify specific elements that attract consumers. For instance, if not too long ago short-form ads were favored, more and more consumers seem to prefer funny ads. Since the success of an ad campaign depends so much on keyword research, you certainly don't want to use a free tool, which may provide false or misleading information!
Time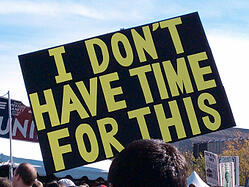 Good pay per click management takes a lot of time – a luxury that you may not have. Creating and managing PPC campaigns include a series of tasks, ranging from developing seed and keyword lists, optimizing copy, creating landing pages and optimizing for better conversion rates, researching the competition, continued research to find opportunities to maximize sales, and keeping up with the latest Google algorithm updates.
If you do all these by yourself, you won't be able to take care of more important business aspects, such as running your business! As business owners it can be hard to hand things off to someone else, especially someone like a PPC specialist. However, finding the right company who can save you not only time, but also money – is a resource that is hard to come by in a fragile economy.
Technical Expertise
PPC management goes far beyond creating campaigns and tracking results. You need to know how to apply results toward funneling your advertising budget, how to identify and correct the problems that make your campaigns fail, how to fine tune ads to increase quality scores along with click-through rate and conversion rate so that you can earn more money, and so on. A PPC expert knows how to do all these and has plenty of HTML knowledge to perform more complex tasks, including installing and setting up classified ad scripts and tagging campaigns to get valuable insights from specific analytics tools.
Expectations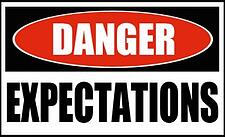 Many business owners believe that AdWords can help them achieve impressive results without spending too much money. But the truth is that a small advertising budget won't take you too far. If you have a small budget, say $200 per month, then how many clicks can you expect to get? What if the keywords you are bidding on are high value keywords with high competition? Your $200 at $5.00 per click would only return 40 clicks in a month, that's 1.3 clicks per day!
As we mentioned earlier, traffic is one thing, but revenue is another. Revenue is tied to your conversion rate. If you can convert at a higher rate than your competitors, then you can look to spend more and gain more market share. Let's take a look at a couple of similar company's and what happens if the conversion rate is slightly higher with one of them.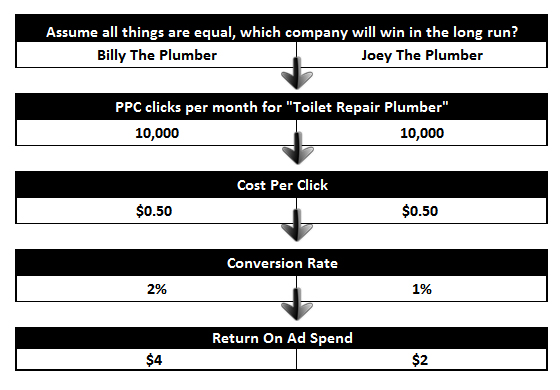 As you can see from the table, Billy The Plumber has a much better Return On Ad Spend (ROAS) due to their conversion rate of 2%. So for every $1 dollar spent they generate $4 in revenue. Joey The Plumber only generates $2 in revenue for every $1 spent.
You need to be realistic about what to expect and understand it is process that requires a lot of work, experience and patience.
Creating ad campaigns can be a fun and rewarding activity. With a lot of training and 'real world' experience, it's even possible to become an expert at it. However, it may be more profitable to spend your time on closing deals instead of going through the intricate PPC management process.