Description
Why Do Thousands of Business Owners Choose our PERFORMANCE BASED SEO plan?
We get results. And if you don't rank, you don't pay!
The Most Revolutionary Plan for SEO – Proprietary for Advertise Robot.
You only pay for Results – for actual Rankings of your keywords; not for "efforts" or "hours" or fancy reports. There is NO Flat Monthly Fee.
If we don't rank your keywords – you don't pay, it's a simple as that.
We will work for Free on your SEO campaign, dedicating hundreds of hours a month, at no charge – until we get results worth paying for.
YOU START PAYING THE MONTH WE START RANKING YOUR KEYWORDS. NOT BEFORE.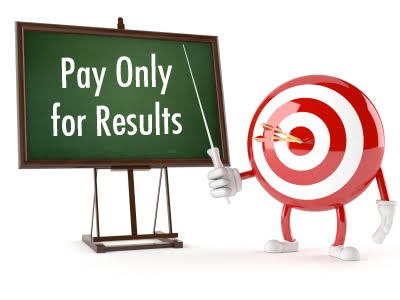 WHY DEPOSIT ?
The one-time deposit is fully refundable and will be refunded as soon as we start ranking your keywords – or – after 12 months, whichever comes first.
It is mainly for Legal purposes as it guarantees the contract will be valid for 12 months – as a Free service cannot have a contract, but if you paid a deposit – it shows your intention to abide by the contract. Also as a show of good faith on your part, and of course it is also a scammer-filter, as there are a lot of scammers that will take advantage of such a FREE plan, having no monthly charges.
There is no better method to assure us you are serious about SEO and you will not cancel prior to 12 months, causing us big financial losses.
Your deposit will be returned to you as soon as we start ranking your keywords.
Once we start ranking your keywords – the monthly charges will first be taken from your deposit, so we will not keep it any longer.
You will not need to pay any additional funds until the deposit is depleted.
HOW DO YOU PAY ?
Each month we calculate the ranking of all your keywords, and charge you only for keywords that we actually ranked in each of those categories:
Category 1 : 1st on Page, Page 1 : $500 per keyword
Category 2 : 2nd and 3rd , Page 1 : $350 per keyword
Category 3 : 4-10 Locations , Page 1 : $200 per keyword
Category 4 : 11-20 Locations , Page 2 : $100 per keyword
Category 5 : 21-30 Locations , Page 3 : $50 per keyword
Every 1st of month we take a snapshot of your keywords (taken from a 3rd party service – not decided by Advertise Robot) – and we match them to the 5 categories above.
We then charge you for all the keywords that ranked; Payments are automatic and taken directly from your Credit Card; We don't send invoices and there's no need to pay every month.
A real scenario can be – 1st month you will probably not have any keywords ranked – you will pay nothing.
It takes time for Google to index all our work and thus no progress will be shown yet. No payment needed.
2nd month – you will most likely start having some keywords on the top 100. There is no charge for that and you will not be billed.
3rd month, you may have a couple of Keywords on category 5 & and will be charged 2 x $50 = $100 total.
4th month, you may have 2 in Category 5 and 1 in category 4 – you will be charged $100 + $100 = $200 total.
And so on.
It ends up being a lot cheaper than paying flat fees every month – and getting no results.
A report will be sent to you every 1st of month showing your progress on each Keyword and the amount you are billed, if applicable.
WHAT'S THE MOTIVATION ?
A market research in the US at 2018 shows that the average SEO monthly cost is at $2,500 – and yet none of those companies provide any Guarantee & will charge you thousands of dollars a month whether you are ranked or not. They have no motivation to work hard and rank you higher because they get paid either way. WE DO !
We work the hardest and provide the fastest results because it's our money on the line. It's our investment. It's our risk.
We know that if we don't rank you – we cannot charge you, and obviously we want to get our money back as soon as possible.
You are Guaranteed the best work out there – you are Guaranteed results. Only with Advertise Robot.
WHY 12 MONTHS CONTRACT ?
This plan has a 1 Year Contract, and cannot be cancelled prior.
We invest thousands of dollars in each SEO campaign before you even start getting ranked – hundreds of hours a month will be dedicated to ranking your keywords and showing results as fast as possible ( depending mostly on your competition ).
We require one full year to deliver results and though we will not charge you until we do – there's a huge investment on our side, and if you cancel prior – there will be a termination fee to cover our investment.
If you are not willing to obligate for a full year – this is not the plan for you.
We have other plans that are monthly fee and have no contract whatsoever.
In the rare case we fail to deliver results after 12 months – you are free to cancel and pay nothing.
You will get your deposit back in full & incur no expenses.