Let us create your Amazon Store !
Even if you have an e-commerce website - selling on Amazon will add revenue & promote your brand.
Amazon has millions of buyers - why not add a new channel of sales to your business & increase your sales dramatically ?
Advertise Robot can be your Amazon partner - we'll create & manage your store - promote & market it.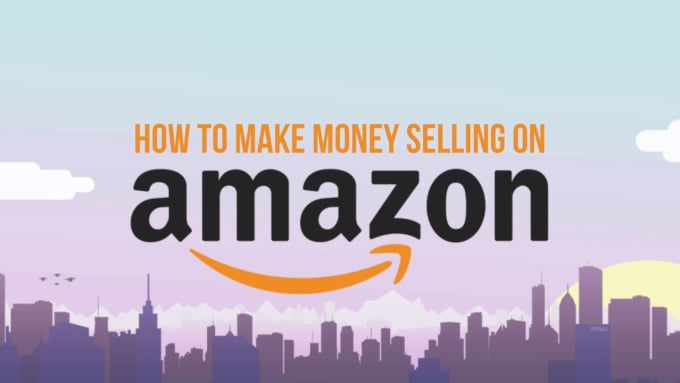 Our Amazon Team will build your brand on Amazon :
Creation of Amazon web store
Amazon PPC setup and Management
Amazon web store managment
Amazon Copy-writing & description writing
Amazon FBA Listing
Amazon HTML Product Listing
Amazon Product Listing with Title, Bullet Points, Product Description and Keywords
Amazon Scraping: Product research, Product checking, Content look up
Amazon Product Review
Amazon SEO 1st ranking guarantee
WE DO IT ALL FOR YOU !
Creation of seller central account
Setting up seller profile and settings
Listing all your products
Competitive pricing research & optimal inventory
Fulfillment by Amazon
Customer Care (we reply buyers emails)
Review Management
Advertising campaigns
Promotions management
PRICING
We believe in partnerships, simply because when you're succesfull - we're successful, and if we're your partner - we are more motivated to make you succeed.
SETUP PLAN : $300 + $3 Per Product
Creation Seller Account
Complete Store setup
Add all Products & Variations
Settings
Pricing
Setup FBA Inbound Shipment
Barcodes / UPC's
MANAGEMENT PLAN : NO COST - only 10% of your Sales
Customer support
Manage FBA shipments inbound
Manage Returns & Refunds
Operations setup including email management in gsuite
Category Approvals
Ad campaigns & Promotion setup
inventory management
Cost optimization & better pricing
Sales reporting n forecast
Things You Need to Know Before Selling on Amazon
Amazon is a big, exciting place for online business owners to broaden their customer bases and boost their sales.
The basics of selling on Amazon
To get a good idea of how your business will perform in this marketplace environment, you'll want to get a clear picture of what selling on Amazon entails.
1. What is the Buy Box?
When browsing on Amazon, customers will navigate to a product's main page and click on the "offers" links below the product description (as indicated by the red circle on the screenshot below) to see the majority of available sellers.
.
However, Amazon also gives merchants the ability to compete for the coveted "Buy Box" – the CTA button in that familiar shade of yellow.
$56 billion of Amazon's $62 billion sales happen right here, so it's important to understand how it works.
This is the Buy Box. We understand it, and live by it.
The Buy Box is the box on a product detail page where customers can begin the purchasing process by adding items to their shopping carts.
2. How does Amazon determine who wins the Buy Box and the order of the merchant offers list?
Because a key feature of the Amazon platform is that multiple sellers can offer the same product, becoming the featured seller who wins the Buy Box is very difficult.
In fact, it's pretty unrealistic to think that your site is ever going to get ranked high enough to become the featured seller.
But even if you never win the Boy Box listing, it is still important to understand how it works and how different parts of your site are weighted.
Many of the things Amazon values fall in line with ecommerce best practices, so it's in your best interest to be doing these things anyway.
A number of factors affect where a merchant appears in the offers list, including:
Competitive pricing. This includes not only the product cost, but shipping costs as well. Many shoppers expect to see low prices while browsing Amazon.
Competing offers. Generally, the more sellers there are, the harder it is to climb to the top.
How much history the merchant has on Amazon as a seller. Merchants who have long, positive selling histories with Amazon have better chances of obtaining one of the top spots.
How many Seller reviews the merchant has on Amazon. Online reviews have a huge impact in driving sales, and can really end up making or breaking your business.
As a general rule of thumb, the most effective solution is to ensure that any transactions you receive through Amazon run as smoothly as possible.
That means delivering your product in a timely manner and communicating with your customers along the way.
That's why it's important to have a company like Advertise Robot manage your Amazon store.

We use a couple of shortcuts to help on that :
We start by selling a low-competition item to boost your seller ranking.
This will increase the probability that the offer will show higher for more competitive products.
We then offer a very competitive price on a popular product.
This draws in bargain shoppers and can increase your seller ranking. You can check out Amazon's "Most Wished For" list to see the most popular items by industry if you need some inspiration.
3. What is Fulfillment by Amazon (FBA)?
Fulfillment by Amazon is a program where you send your merchandise to one of the many Amazon fulfillment centers to be stocked; then customers buy products from you, and Amazon ships them.
This sort of arrangement allows you to focus on other aspects of running your business while Amazon handles many facets of shipping and customer service.
Other benefits include extending the reach of your products to Amazon Prime members, and gaining an extra push towards winning the Buy Box, even if your products have a bit of a higher price.
With Advertise Robot, merchants have the ability to set up different shipping options including dropshipping, which allows flexibility to try using FBA.
You can learn more about Fulfillment by Amazon here.
4. What types of merchants tend to benefit the most from selling on Amazon?
3 kinds of merchants tend to perform particularly well on Amazon:
Merchants selling unique-to-them products. (e.g. companies who produce their own products, such as a company that designs its own jewelry)
Merchants who sell hobby or niche products. Amazon generally won't start fulfilling or carrying hobby or niche products, so there's less of a risk you'd have to compete with Amazon itself.
Merchants selling refurbished or used products. Amazon has a huge market for these products, as they attract shoppers whose main concern is price and don't mind waiting on shipping. It is worth noting, however, that used products cannot win the Buy Box spot.
That said, the benefit of owning your store's URL and fully branded website cannot be overstated; this gives an extra level of credibility and authority, and visitors are more likely to remember you versus someone else.
Many merchants who achieve popularity on Amazon still find it essential to have control over their own ecommerce website and branding.
This allows them to achieve a fully independent store presence and market to large audiences outside of Amazon through other marketing channels.
Other frequently asked questions about selling on Amazon Marketplace
Now that we have the basics covered, let's get into the nitty-gritty.
Here are a few common questions about the details of selling on Amazon:
5. Why should I associate one of my products with an Amazon product that's already listed?
Products are only allowed to be listed once in the Amazon catalog, so creating a second product detail page for an existing product will result in your listing being removed.
By matching your product to the product detail page that already exists, your offer has a chance to be seen.
6. Why can't I use certain shipping methods at first?
Amazon doesn't allow new merchants to offer certain shipping methods right off the bat, such as two-day shipping.
These shipping methods have to be earned by establishing a history of reliable shipping at the slower shipping speeds.
7. Why aren't I being compensated correctly for shipping?
Amazon determines how much they think it should cost to ship a product based on the merchant's origin, the customer's address and the given weight of the product.
However, oftentimes the amount of money that Amazon reimburses merchants for shipping won't match the actual shipping cost.
8. How can I increase the number of reviews on my Seller account?
Please note that merchants are forbidden from soliciting or paying for Seller Account reviews. Any sellers who engage in these practices risk having their accounts suspended.
Your best bet is to give customers a great shopping experience (including aspects like product price, clear and informative customer communication and shipping reliability) so they want to vouch for you on their own. .
9. Are there any policies I should look over before I start selling on Amazon?
Here are some policies you may want to review before selling on Amazon:
A new Amazon store means a lot of new opportunities.
By doing our homework & focusing on your business' needs, we'll be taking your online success to the next level in no time.
Customers are interacting with brands through social media. If implemented correctly, SMM can bring remarkable success to your business.
Search Engine Optimization is fundamental. Our SEO strategies can grant you a high-ranking placement in search results.
Our services cover all aspects of Google Analytics, from initial setup to training, advanced tracking solutions and custom features.
Our custom Email Marketing services can help you save time and money.
Pay-Per-Click marketing is easy and cost-effective. We know everything about PPC!
Engage with your audience through great, original content.
Local Search Strategy
Maximize your presence on search engine results pages on a local scale.
Maps Search Optimization
Google Maps Optimization is an important part of any successful local marketing strategy.
Link Building & Content
Link building is and will continue to be a tremendously important component of Search Engine Optimization.
Paid Search Advertising
Paid listings on Google AdWords and Microsoft AdCenter can help you reach new customers.
Custom Email Design
Custom email templates that speak to your customers and resonate with your brand.
We use strategy and experience to generate results
Our team specializes in on-page and off-page SEO as well as PPC. We have a proven track record in increasing search engine rankings for our clients. Our strategies are designed to achieve one or more of the following goals:
Call To Action
Inspire the target audience from social networks to visit your website
Engage
Encourage dialogue and coverage from influential people and sites
Inspire
Inspire the target audience to visit your website from social networks
We can help you achieve great results across several key areas including Search Engine Optimization, Social Media Marketing, Email Marketing and Digital Marketing.
We combine creative ideas with our vast experience in search technologies to deliver measurable results for our clients. We can help you build a sustainable, meaningful relationship with your clients by engaging them with your brand using social media promotion.
Matthew Lee
IT department
"My company's Google rankings and overall site traffic improved dramatically after just a few months of working with Advertise Robot. The service we've received from their team has consistently been above and beyond our expectations."
Georgina Nicholls
Executive Director
"Having many years of SEO experience ourselves, we know how hard it is to come up with a successful SEO strategy and an effectively integrate it within our work-frame. As our business continues to grow year after year, keeping track of our SEO strategy became very time-consuming and reduced our ability to focus on our core business. Advertise Robot has been a great help!"
Summer Parkinson
Phlebotomist
"I have only been working with
Advertise Robot
 for a few months but I would recommend them without hesitation. Their client support has been outstanding , with a dedicated account manager it's just so much better... I feel as if he knows me personally... I have worked with several SEO companies before - but none of them can compare."
This website achieved Google ranking in four months: Ranks #1-#3 for tens of keywords.